2022 - 2023 MCPS High School Course Bulletin
Welcome to the online version of the High School Course Bulletin. The purpose of this site is to make course information more easily available as students decide what to study in high school in preparation for college and beyond.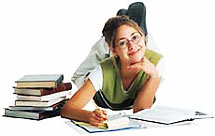 Web-only features:
Searchable database of courses and table of contents
Links to college/career resources
Updated course information throughout the year
Search for Courses
The heart of the Course Bulletin is, of course, the courses.
Use the Search feature in the left column of all Course Bulletin pages to:
Search by course number
Search by course title
Search by type of course, e.g. honors
Search by discipline, e.g. math
Search for words in the course descriptions
Tools to help you plan
View Planning Resources
The courses you select in high school prepare you for college and life beyond. To help with that process, this site includes resources you can turn to when deciding on a course of study in high school and preparing for college and a career.